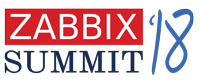 There is only 1 week left to join the biggest Zabbix event! Visit our Summit page to learn all the benefits this event brings to the attendees, explore the content diversity and choose workshops to attend and practice Zabbix.
Today we would like to present Shawn Cai, a DevOps Team Manager of China Merchants Bank. At the Summit, he will focus on full-stack monitoring in DevOps environment via Zabbix.
Pre-Summit Interview with Shawn Cai
What kind of industry do you represent? Tell us about you and your company. How did you get started, and what choices led you to where you are now?

 
I represent the Banking industry in China. I'm a Technical Manager in
China Merchants Bank credit card center, which is the biggest credit
card center in China. I started the job from September, 2012 as a Systems Engineer. I lead the DevOps and Security Team in my current business unit. Plus, I am a core member of Zabbix China community and I'm engaged in the Chinese translation of Zabbix manual for versions 3.4 and 4.0.
Tell us a bit about your projects and how they are related to Zabbix? 

What kind of challenges you have encountered and what kind of solutions were found.

 
In the banking industry in China, I firstly introduced Zabbix in
the production environment. We need to monitor servers, applications,
middleware, databases, hardware in a very complex environment. So we
needed to find a truly universal solution for distributed monitoring. And Zabbix fully fits our needs! Plus, we have continuous integration strategy, and our Zabbix works great with Ansible, Puppet, Jenkins, and other software and services.
How did you choose Zabbix to be your monitoring solution, and what about Zabbix impresses you the most? 

Have you already tested the alpha versions of Zabbix 4.0?

 
We compared a lot of monitoring solutions like SCOM, Solarwind, Cacti,
Splunk with Zabbix. Due to the multifunctional features of Zabbix,
especially the LLD and auto-discovery features, we improved the
efficiency of our monitoring. Currently, we are testing Zabbix 4.0.0alpha8. But we're going to explore the newly-released 4.0.0beta1.
What is your history with Zabbix Conferences, and could you tell us your motivation for becoming a speaker at the Zabbix Summit 2018?

 
I was involved in the Zabbix Conference China, happening last year in Shanghai, and also delivered a speech there. I want to share more ideas and experiences in using Zabbix to the end-users, especially in the China Banking industry, but I also wanted to meet the whole Zabbix Team and users from all parts of the world. And I am so thrilled to join the main Zabbix event in Riga this October!
What would be the key message of your presentation, and what do you want attendees to learn from your talk?
The key message is the best practice in DevOps with Zabbix. I will
show several cases like the automation, DevOps pipeline with Zabbix,
etc. All of the cases are originated from the real projects and challenges within our complex environment.
What do you expect from the Zabbix Summit? What are the main advantages for you to join this event?
I 'm sure I will gain a lot of different ideas and best practices from the
attendees and worldwide professionals. I'm ready to broaden my knowledge.
What topics do you look forward to discussing with the Zabbix community, attendees and Zabbix Team?
The improvement, latest features of Zabbix, plus, the expertise of top professionals representing all kinds of industries from all around the globe.
______________________
We look forward to hearing how Zabbix is implemented in DevOps environment.
Only 1 week is left to register for the all-inclusive package, so we encourage you to act now and join the biggest Zabbix event of the year. You will discover practical examples of what Zabbix is capable of, gain hands-on experience through workshops run by the Zabbix Team, and have a chance to get Zabbix certified.
Read the previous articles in the series of Zabbix Summit 2018 speaker interviews: